Get ready to return to the Further.
Josh Lambert heads east to drop his son, Dalton, off at school. However, Dalton's college dream soon becomes a living nightmare when the repressed demons of his past suddenly return to haunt them both.
Release date: July 7, 2023 (USA)
Director: Patrick Wilson
Distributed by: Sony Pictures Releasing
Executive producers: Steven Schneider, Brian Kavanaugh Jones, Ryan Turek, Charles Layton
Film series: Insidious
Language: English
Insidious Trailer
Insidious 5 will terrify us all this summer and we now have a taste of the screams in store with the release of the first trailer.
The trailer for the horror sequel, officially titled Insidious: The Red Door, was released on April 19. The fifth movie, which was officially confirmed in October 2020, will mark star Patrick Wilson's directorial debut.
James Wan, who is back producing the sequel, is confident that Wilson will deliver the goods. "I'm super excited for what Patrick's doing with Insidious," he told The Hollywood Reporter.
"Patrick reminds me a little bit of Leigh Whannell in that they are not just actors slash whatever; they are filmmakers as well. They're film buffs, and being film buffs, they look at acting from the point of view of what the final film will be like.
"And so that actually helps inform them as filmmakers. So I'm always very excited when people like Leigh Whannell and Patrick Wilson want to jump behind the camera."
The script for Insidious 5 was written by Scott Teems – who worked on Halloween Kills – and it's been based on a story from franchise co-creator Leigh Whannell. But what else awaits us on our return to The Further?
Here's everything you need to know about Insidious 5, aka Insidious: The Red Door.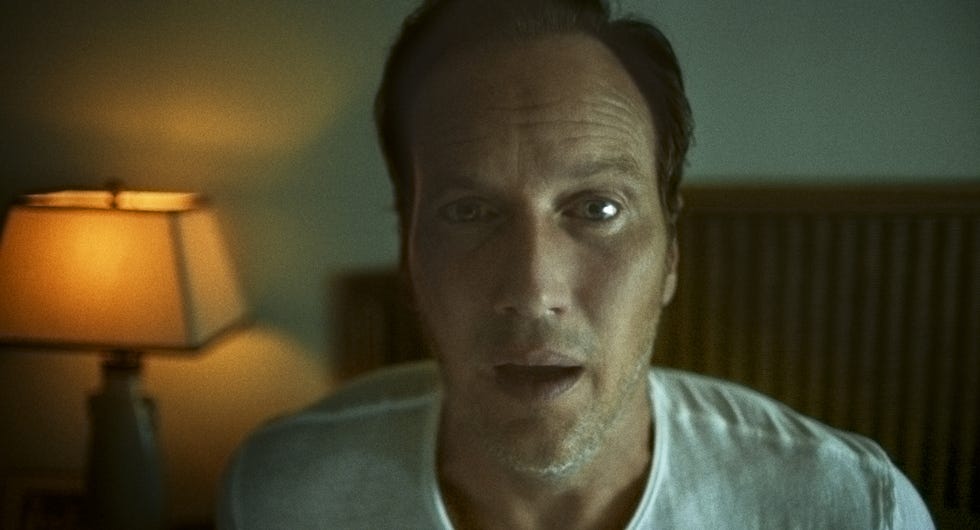 Sony Pictures
Insidious 5 release date: When can we expect Insidious The Red Door?
Insidious 5 will be released in cinemas on July 7, 2023, assuming there aren't any release date shifts.
The movie was filmed in August 2022, with Wilson marking the end of filming with a behind-the-scenes shot. This image that people speculated that the movie will be called Insidious: Fear the Dark, but that's now not the case.
This content is imported from instagram. You may be able to find the same content in another format, or you may be able to find more information, at their web site.
Insidious 5 trailer: Any Insidious The Red Door footage yet?
As mentioned above, the first trailer for Insidious: The Red Door was released on Wednesday, April 19.
If you missed it above, check it out below… if you dare: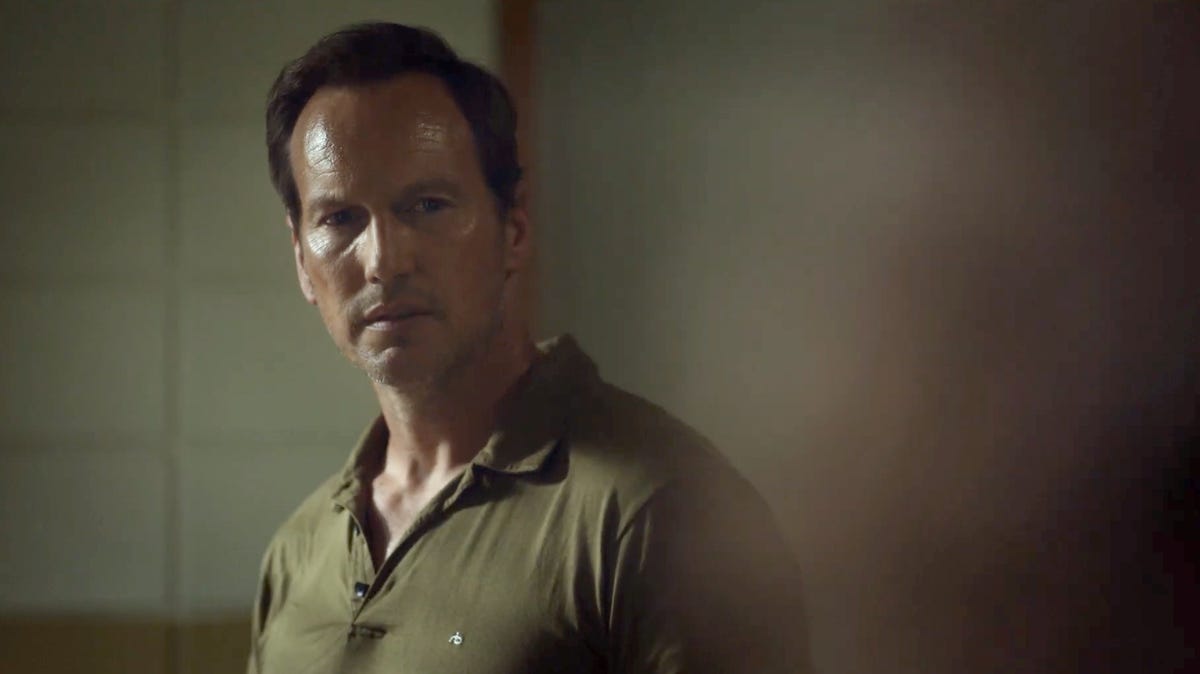 Insidious: The Red Door – Official Trailer (Sony Pictures)
by Digital Spy GBPlay Video
Insidious 5 cast: Who's coming back for Insidious The Red Door?
Patrick Wilson, Rose Byrne, Ty Simpkins and Andrew Astor are all back as Josh, Renai, Dalton and Foster Lambert.
Despite her death in the first movie, Lin Shaye has been an ever-present in the series as Elise Rainier and the first trailer confirmed we will see Elise in the new movie. It appears to just be on a recording, but maybe she'll pop up in The Further as well.
We've had no word yet whether we'll be seeing Leigh Whannell and Angus Sampson as Elise's colleagues Specs and Tucker again though.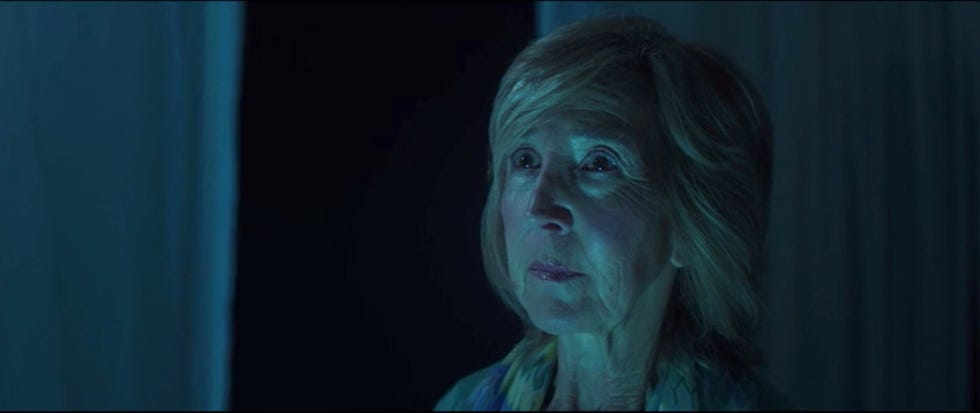 Netflix
It's not yet clear if Barbara Hershey will return as Josh's mother Lorraine, but we do have three newcomers confirmed for the new movie: Succession star Hiam Abbass, Sinclair Daniel and Peter Dager in undisclosed roles.
From the trailer, Abbass appears to be playing an art lecturer at Dalton's college.
Insidious 5 plot: What will Insidious The Red Door be about?
Along with the first trailer announcement, Sony released an official synopsis for Insidious: The Red Door:
"To put their demons to rest once and for all, Josh and a college-aged Dalton must go deeper into The Further than ever before, facing their family's dark past and a host of new and more horrifying terrors that lurk behind the red door."
We already knew that the movie takes place a decade after the events of Insidious 2 and it's set to wrap up the story of the Dalton family.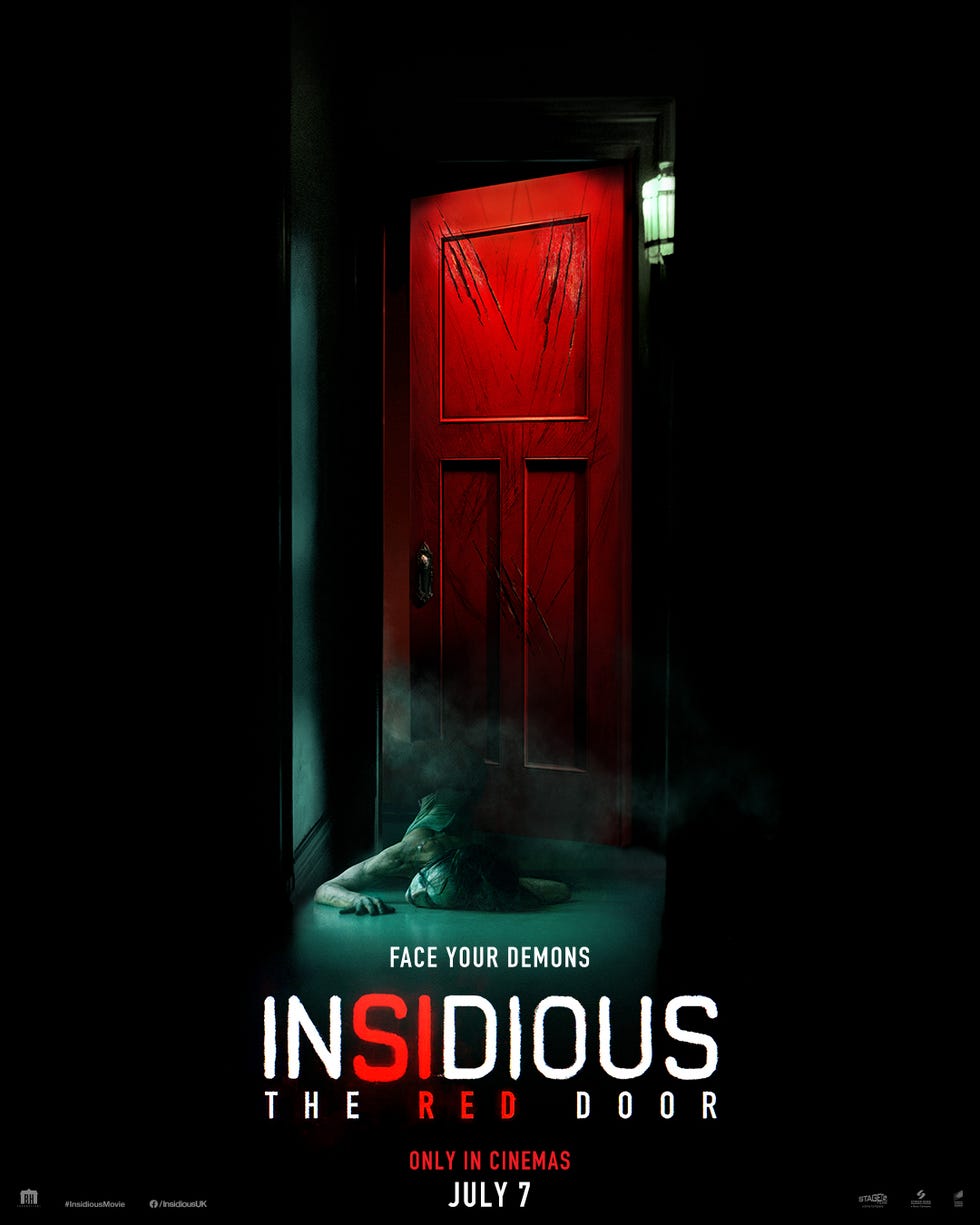 Sony Pictures
Talking about why he decided to make Insidious 5 his directorial debut, Wilson did offer some hints about what we can expect, and how the fifth movie connects to the events of the first two movies.
"We rarely get the opportunity to come back 10 years later, especially if you think about the lore of Insidious and this family, specifically me and Ty, [with] our characters being hypnotised, what does that do to a family after 10 years?" he explained.
"Watching Dalton go to college and what does that do? Watching a young man go to college and all the new experiences and feeling like an outsider trying to fit in. He's got this ability that he doesn't even know that he has of being an astral projector and traveller.
"After so long, are we still hypnotised? Is there still that trance? What does that do to your life? What does that do to your marriage? And then what does that do for a father and son relationship?"
In case you needed reminding, the end of Chapter 2 saw Josh and Dalton allowing themselves to have their memories suppressed again so they'd forget all about The Further and all the demons it holds, including the Bride in Black and Lipstick-Face Demon.
Given they're heading back into The Further, we can expect those familiar demons to be popping up again.
Insidious: The Red Door is released in cinemas on July 7.