In August 2023, like every month, Netflix will be losing several movies and series due to the expiration of licensing rights. Additionally, some well-known sitcom series, beginning with Moesha, are also scheduled to depart from Netflix US in the coming months.
So, subscribers can expect a significant rotation of content, including the removal of popular shows and films.
Here are some important points to note about how removals are listed on this platform: Instead of stating the titles in advance of their removal, they are listed on the actual day they are set to leave Netflix. This means that if you wish to watch any of the mentioned shows or movies, you should do so on the day before the specified removal date. This article will be continuously updated throughout July 2023 as more removals are discovered and confirmed.
What's Leaving Netflix on August 1st, 2023
Being Napoleon (2018)
Born on the Fourth of July (1989)
Bountiful Blessings (2011)
Conan the Destroyer (1984)
Dawn of the Dead (2004)
Dr. Seuss' The Cat in the Hat (2003)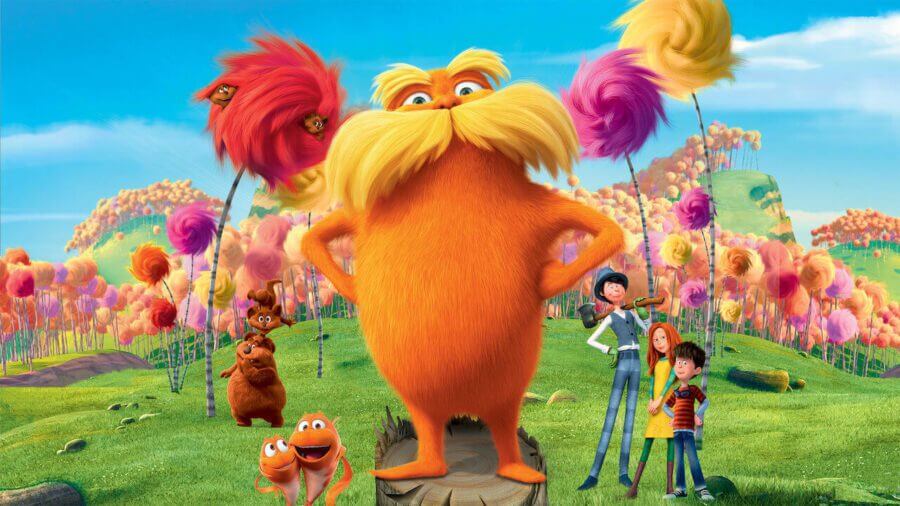 Dr. Seuss' The Lorax (2012)
Enough (2002)
Entangled (2014)
Five Feet Apart (2019)
Flight (2012)
G.I. Joe: Retaliation (2013)
Hardcore Henry (2015)
Hotel Transylvania (2012)
Hunter X Hunter (2011) (2014)
I, Frankenstein (2014)
Julie & Julia (2009)
Killing Hasselhoff (2017)
Miraculous: Tales of Ladybug & Cat Noir (Seasons 1-5)
Moesha (2000)
Nanny McPhee Returns (2010)
Opening Night (2016)
Over the Hedge (2006)
Romance Doll (2020)
Search WWW (Season 1)
Shark Tale (2004)
Skyfall (2012)
Sleepless Society Nyctophobia (2019)
Smokey and the Bandit (1977)
Smokey and the Bandit II (1980)
Sniper: Ghost Shooter (2016)
Spanglish (2004)
Stepmom (1998)
Surviving Escobar – Alias JJ (Season 1) – Netflix Original Removal
The Best Man Holiday (2013)
The Croods (2013)
The Curious Case of Benjamin Button (2008)
The In-Laws (2011)
The Land Before Time (1988)
The Last Stand (2013)
The Lost Café (2018)
The Ottoman Lieutenant (2017)
The Pursuit of Happyness (2006)
The Wedding Date (2005)
Traffic (2000)
Two Degrees of Murder (2017)
Tyler Perry's The Family That Preys (2008)
Underworld (2003)
We're the Millers (2013)
Woman in Gold (2015)
Zookeeper (2011)
What's Leaving Netflix on August 4th
Chennai Express (2013)
Honey Girls (2021)
What's Leaving Netflix on August 5th
Nasha Natasha (2020)
Tango Feroz (1993)
What's Leaving Netflix on August 6th
Esperando la carroza (1985)
Quam's Money (2020)
Slay (2021)
What's Leaving Netflix on August 7th
Stars in the Sky: A Hunting Story (2018)
What's Leaving Netflix on August 9th
What's Leaving Netflix on August 11th
The Crowned Clown (Wang-i doin nam-ja) (Season 1)
Kongsuni and Friends (Seasons 1-2)
The Lost Husband (2020)
What's Leaving Netflix on August 12th
Brother Jekwu (2016)
Dope (2015)
Jim Gaffigan: Beyond the Pale (2005)
Jim Gaffigan: King Baby (2009)
Jim Gaffigan: Mr. Universe (2012)
Jim Gaffigan: Obsessed (2014)
What's Leaving Netflix on August 13th
What's Leaving Netflix on August 14th
Colin Quinn: Unconstitutional (2015)
Knightfall (Seasons 1-2)
What's Leaving Netflix on August 16th
Awara Paagal Deewana (2002)
Bombay (1995)
The Game (Seasons 1-3)
Seventh Son (2014)
Winx Club (Season 6 and Season 7)
What's Leaving Netflix on August 17th
Bakugan: Evolutions (Season 1)
Bhavesh Joshi Superhero (2018)
Les Misérables (2012)