Welcome to the best new movies of 2023, where you can discover the latest films championed by the critics community! Every movie on the list is Certified Fresh, meaning they held on to a Tomatometer score of at least 75% after a minimum number of critics review — 40 for limited or streaming releases, 80 for wide theatrical releases, with five of those reviews coming from Top Critics.
The year started off strong with successive surprise genre hits in January, like M3GAN (from Blumhouse), Plane (starring Gerard Butler), Missing, and Infinity Pool (see the best horror movies of 2023). Notably, no wide release in February went Certified Fresh, plus we saw misfires from the normally reliable Steven Soderbergh (Magic Mike's Last Dance) and Marvel Studios (Ant-Man and the Wasp: Quantumania).
By contrast, almost every week in March saw a new major release hit the Certified Fresh mark, including John Wick: Chapter 4 (starring Keanu Reeves), Creed III, and Scream VI.
ARE YOU THERE GOD? IT'S ME, MARGARET
Critics Consensus: Effervescent and refreshingly frank about the travails of puberty, this long-awaited adaptation does full justice to Judy Blume's seminal novel.
Synopsis: For over fifty years, Judy Blume's classic and groundbreaking novel Are You There God? It's Me, Margaret. has impacted generations.
Starring: Rachel McAdams, Abby Ryder Fortson, Elle Graham, Benny Safdie
Directed By: Kelly Fremon Craig
HUESERA: THE BONE WOMAN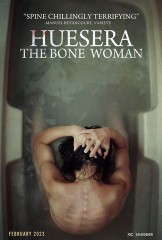 Critics Consensus: A bone-chilling body horror, Huesera offers genre fans a twisted take on What to Expect When You're Expecting.
Synopsis: Valeria's joy at becoming a first-time mother is quickly taken away when she's cursed by a sinister entity.
Starring: Natalia Solián, Alfonso Dosal, Mayra Batalla, Mercedes Hernández
Directed By: Michelle Garza Cervera
FULL TIME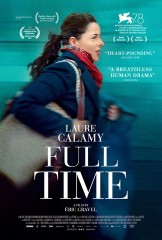 Critics Consensus: Led by Laure Calamy's gripping performance, Full Time serves as a sobering reminder that just staying financially afloat can sometimes feel like a white-knuckle thriller.
Synopsis: Single mother Julie (César award-winning actress Laure Calamy) works a grueling job as a head chambermaid in a five-star Parisian.
Starring: Laure Calamy, Anne Suarez, Geneviève Mnich, Cyril Gueï
RYE LANE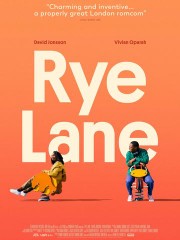 Critics Consensus: Good news, rom-com fans: Anyone looking for a smart, funny, and heartwarming new addition to the canon can find it waiting on Rye Lane.
Synopsis: Yas (Vivian Oparah) and Dom (David Jonsson), two twenty-somethings both reeling from bad break-ups, connect over the course .
Starring: David Jonsson, Vivian Oparah, Charlie Knight, Simon Manyonda
Directed By: Raine Allen Miller
RETURN TO SEOUL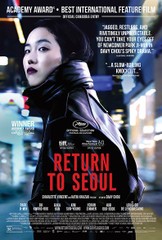 Critics Consensus: Sensitively attuned to its protagonist's quest, Return to Seoul uses one woman's story to explore universal truths about the human condition.
Synopsis: On an impulse to reconnect with her origins, Freddie, 25, returns to South Korea for the first time.
Starring: Oh Kwang-rok, Kim Sun-young, Yoann Zimmer, Louis-Do de Lencquesaing
A THOUSAND AND ONE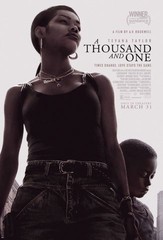 Critics Consensus: A tribute to parental devotion and a testament to Teyana Taylor's talent, A Thousand and One presents a heart-wrenching portrait of perseverance in the face of systemic inequity.
Synopsis: A THOUSAND AND ONE follows unapologetic and free-spirited Inez (Teyana Taylor), who kidnaps six-year-old Terry from the foster care system.
Starring: Teyana Taylor, Aaron Kingsley Adetola, Aven Courtney, Josiah Cross
JOYLAND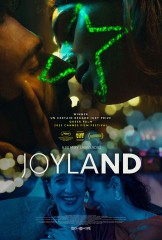 Critics Consensus: With stunning honesty that's achingly bittersweet, Joyland tackles gender and sexual fluidity in a repressed patriarchal society with wisps of hopefulness.
Synopsis: The Ranas–a happily patriarchal joint family–yearn for the birth of a baby boy to continue the family line.
Starring: Ali Junejo, Rasti Farooq, Alina Khan, Sarwat Gilani
Directed By: Saim Sadiq
SUZUME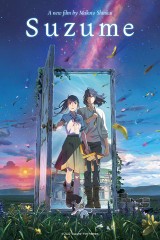 Critics Consensus: Suzume sees director Makoto Shinkai falling just a bit short of the bar set by previous outings — but when the results are this visually thrilling and emotionally impactful, it's hard to find much fault.
Synopsis: 17-year-old Suzume's journey begins in a quiet town in Kyushu when she encounters a young man who tells her,
Starring: Nanoka Hara, Hokuto Matsumura, Eri Fukatsu, Hakuo Matsumoto II
THE BLUE CAFTAN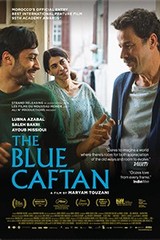 Critics Consensus: A love story shaped by some surprising contours, The Blue Caftan surveys the hidden heart with compassion and grace.
Synopsis: Halim and Mina run a traditional caftan store in one of Morocco's oldest medinas.
Starring: Lubna Azabal, Saleh Bakri, Ayoub Messioui
R.M.N.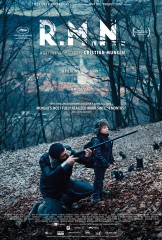 Critics Consensus: R.M.N.'s spare, elegant approach lends a deceptively cool surface to its caustic take on cultural divisions.
Synopsis: Award-winning director Cristian Mungiu's (4 Months, 3 Weeks, 2 Days) gripping portrait of ethnic and economic resentments tearing
Starring: Marin Grigore, Judith State, Monica Bîrlădeanu, Orsolya Moldován
ATTACHMENT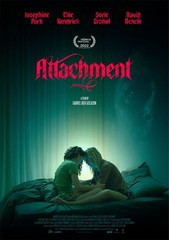 Critics Consensus: A possession thriller that knows the devil's in the details, Attachment scares some fresh angles out of a well-worn horror subgenre.
Synopsis: ATTACHMENT is a horror romance about Maja, a has-been actress in Denmark, who falls in love with Leah, a young
Starring: Sofie Gråbøl, Josephine Park, Ellie Kendrick, David Dencik
Directed By: Gabriel Bier Gislason
JOHN WICK: CHAPTER 4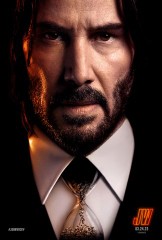 Critics Consensus: John Wick: Chapter 4 piles on more of everything — and suggests that when it comes to a well-dressed Keanu Reeves dispatching his enemies in lethally balletic style, there can never be too much.
Synopsis: John Wick (Keanu Reeves) uncovers a path to defeating The High Table. But before he can earn his freedom, Wick.
Starring: Keanu Reeves, Donnie Yen, Bill Skarsgård, Laurence Fishburne
HOW TO BLOW UP A PIPELINE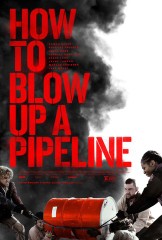 Critics Consensus: An explosive adaptation of Andreas Malm's treatise, How to Blow Up a Pipeline delivers a high-stakes eco-thriller ignited by riveting and complex antiheroes.
Synopsis: A crew of young environmental activists execute a daring mission to sabotage an oil pipeline, in Daniel Goldhaber's taut
Starring: Ariela Barer, Kristine Froseth, Lukas Gage, Forrest Goodluck
SAINT OMER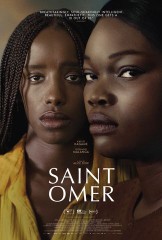 Critics Consensus: A gut-punching contemplation of a woman's immigrant experience, Saint Omer puts a mother on the stand and the audience in the jury box to find humanity in the inhumane.
Synopsis: Saint-Omer court of law. Young novelist Rama attends the trial of Laurence Coly, a young woman accused of killing her.
Starring: Kayije Kagame, Guslagie Malanda, Valérie Dréville, Aurélia Petit
SISU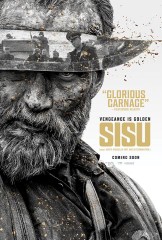 Critics Consensus: Narratively lean as it is deliriously gory, Sisu is an inspired pastiche that gives bloody satisfaction to action aficionados.
Synopsis: During the last desperate days of WWII, a solitary prospector (Jorma Tommila) crosses paths with Nazis on a scorched-earth retreat.
Starring: Jorma Tommila, Aksel Hennie, Jack Doolan, Mimosa Willamo
Directed By: Jalmari Helander
M3GAN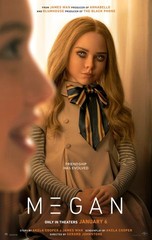 Critics Consensus: Unapologetically silly and all the more entertaining for it, M3GAN is the rare horror-comedy that delivers chuckles as effortlessly as chills.
Synopsis: M3GAN is a marvel of artificial intelligence, a life-like doll programmed to be a child's greatest companion and a parent's.
Starring: Allison Williams, Violet McGraw, Ronny Chieng, Brian Jordan Alvarez
AFTER LOVE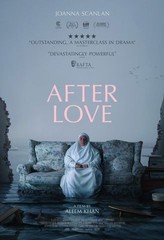 Critics Consensus: After Love marks an impressively nuanced feature debut for writer-director Aleem Khan — and a brilliant showcase for Joanna Scanlan's dramatic chops.
Synopsis: Set in the port town of Dover, Mary Hussain suddenly finds herself a widow following the unexpected death of her.
Starring: Joanna Scanlan, Nathalie Richard, Talid Ariss, Nasser Memarzia
AIR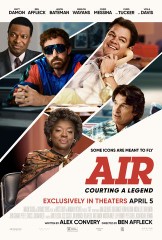 Critics Consensus: A fact-based drama that no one will dunk on, Air aims to dramatize events that changed the sports world forever — and hits almost nothing but net.
Synopsis: From award-winning director Ben Affleck, AIR reveals the unbelievable game-changing partnership between a then-rookie Michael Jordan and Nike's fledgling basketball.
Starring: Matt Damon, Ben Affleck, Jason Bateman, Viola Davis
OTHER PEOPLE'S CHILDREN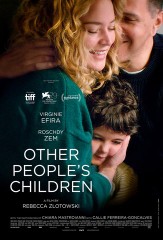 Critics Consensus: Other People's Children perceptively explores motherhood outside traditional biological confines and delivers sobering truths with an ample side of levity.
Synopsis: Rachel is 40 years old, with no children. She loves her life: her high school students, her friends, her ex.
Starring: Virginie Efira, Roschdy Zem, Victor Lefebvre, Chiara Mastroianni
Directed By: Rebecca Zlotowski
THE STARLING GIRL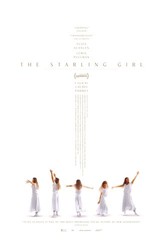 Critics Consensus: Sensitively and intelligently crafted by writer-director Laurel Parmet, The Starling Girl is a well-told coming-of-age story centering around a young woman's struggles with her spiritual faith.
Synopsis: Seventeen-year-old Jem Starling struggles to define her place within her fundamentalist Christian community in rural Kentucky. Even her greatest joy.
Starring: Eliza Scanlen, Lewis Pullman, Jimmi Simpson, Wrenn Schmidt
JUNIPER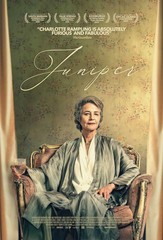 Critics Consensus: Juniper's story offers few surprises — and it doesn't need any, with Charlotte Rampling holding the viewer rapt from start to finish.
Synopsis: Ruth (Oscar nominee Charlotte Rampling) is a worldly former war correspondent now bored in retirement with a drinking problem.
Starring: Charlotte Rampling, Marton Csokas, George Ferrier, Edith Poor
Directed By: Matthew J. Saville
ALCARRÀS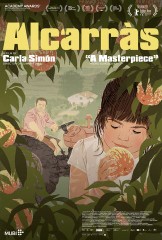 Critics Consensus: While it may lack a narrative punch, Alcarràs captures this rural world and its heritage with a gripping sense of nostalgia for things forever gone.
Synopsis: In a small village in Catalonia, the peach farmers of the Solé family spend every summer together picking fruit from.
Starring: Berta Pipó, Jordi Pujol Dolcet, Anna Otin, Xènia Roset
DUNGEONS & DRAGONS: HONOR AMONG THIEVES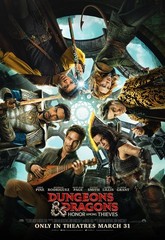 Critics Consensus: An infectiously good-spirited comedy with a solid emotional core, Dungeons & Dragons: Honor Among Thieves offers fun fantasy and adventure even if you don't know your HP from your OP.
Synopsis: A charming thief and a band of unlikely adventurers undertake an epic heist to retrieve a lost relic, but things.
Starring: Chris Pine, Michelle Rodriguez, Regé-Jean Page, Justice Jesse Smith
Directed By: Jonathan M. Goldstein, John Francis Daley
POLITE SOCIETY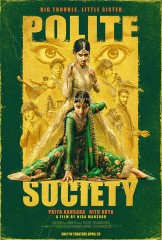 Critics Consensus: Polite Society throws, kicks, and punches the genre etiquette book out the window to deliver a fun film that blends Bollywood splendor and British wryness.
Synopsis: A merry mash-up of sisterly affection, parental disappointment and bold action, POLITE SOCIETY follows martial artist-in-training Ria Khan who believes.
Starring: Priya Kansara, Ritu Arya, Shobu Kapoor, Ella Bruccoleri
SMOKING CAUSES COUGHING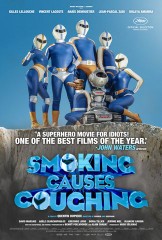 Critics Consensus: Quentin Dupieux still isn't for everyone — but if you're on his loopy wavelength, Smoking Causes Coughing causes laughter.
Synopsis: A wildly inventive new comedy from Quentin Dupieux (MANDIBLES, RUBBER), SMOKING CAUSES COUGHING follows the misadventures of a team.
Starring: Gilles Lellouche, Vincent Lacoste, Anaïs Demoustier, Jean-Pascal Zadi
JETHICA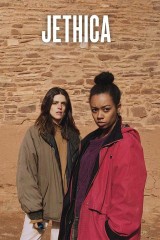 Critics Consensus: Packing a lot into its brief runtime, Jethica anchors its supernatural thrills with the serious story of a truly terrifying stalker.
Synopsis: Hiding out in New Mexico after a freak accident, Elena runs into Jessica, an old friend from high school.
Starring: Callie Hernandez, Ashley Denise Robinson, Andy Faulkner, Will Madden
LEONOR WILL NEVER DIE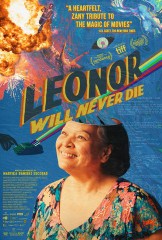 Critics Consensus: A delightfully unique tribute to the transporting power of cinema, Leonor Will Never Die marks director/co-writer Martika Ramirez Escobar as a talent to watch.
Synopsis: Leonor Reyes was once a major player in the Filipino film industry after creating a string of successful action films.
Starring: Rocky Salumbides, Sheila Francisco, Bong Cabrera, Anthony Falcon
Directed By: Martika Ramirez Escobar
THE ARTIFICE GIRL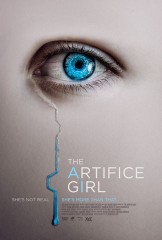 Critics Consensus: The Artifice Girl blends timely themes and a sci-fi structure to explore thought-provoking questions surrounding the ethics of artificial intelligence.
Synopsis: A team of special agents discovers a revolutionary new computer program to bait and trap online predators.
Starring: Tatum Matthews, David Girard, Sinda Nichols, Franklin Ritch
GODLAND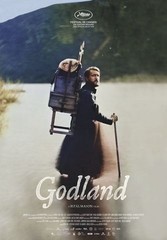 Critics Consensus: Necessarily bleak but shot through with moments of humor, the beautifully filmed Godland serves as a gently absorbing meditation on mortality.
Synopsis: In the late 19th century, a young Danish priest travels to a remote part of Iceland to build a church.
Starring: Elliott Crosset Hove, Ingvar Eggert Sigurðsson, Vic Carmen Sonne, Jacob Lohmann
CREED III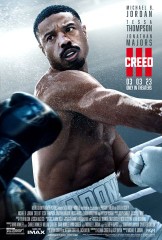 Critics Consensus: Stepping out from Rocky Balboa's iconic shadow at last, the Creed franchise reasserts its champion status thanks to star Michael B. Jordan's punchy direction and a nuanced heel turn by Jonathan Majors.
Synopsis: After dominating the boxing world, Adonis Creed (Michael B. Jordan) has been thriving in both his career and family life.
Starring: Michael B. Jordan, Tessa Thompson, Jonathan Majors, Wood Harris
Directed By: Michael B. Jordan
TORI AND LOKITA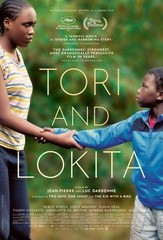 Critics Consensus: Another humanistic gem from the Dardennes, Tori and Lokita puts its characters in heartbreaking circumstances while insisting on their intrinsic dignity.
Synopsis: A friendship develops between two young people after they are exiled in Belgium.
Starring: Pablo Schils, Joely Mbundu, Alban Ukaj, Tijmen Govaerts
Directed By: Jean-Pierre Dardenne, Luc Dardenne
SHOWING UP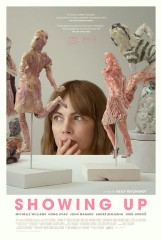 Critics Consensus: A deceptively simple drama about the artist's life, Showing Up reunites Kelly Reichardt and Michelle Williams to absorbing effect.
Synopsis: A sculptor (Michelle Williams) preparing to open a new show must balance her creative life with the daily dramas.
Starring: Michelle Williams, Hong Chau, Maryann Plunkett, John Magaro
EMILY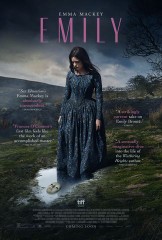 Critics Consensus: With a bracingly irreverent approach to its story and Emma Mackey bringing Brontë vibrantly to life, Emily is a biopic that manages to feel true while taking entertaining creative liberties.
Synopsis: EMILY imagines Emily Brontë's own Gothic story that inspired her seminal novel, "Wuthering Heights." Haunted by the death of her.
Starring: Emma Mackey, Fionn Whitehead, Oliver Jackson-Cohen, Alexandra Dowling
INFINITY POOL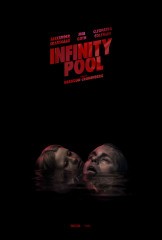 Critics Consensus: Turbulent waters even for strong swimmers, Infinity Pool provides a visceral all-inclusive retreat of Cronenbergian perversion for those wanting to escape commercial sundries.
Synopsis: While staying at an isolated island resort, James (Alexander Skarsgård) and Em (Cleopatra Coleman) are enjoying a perfect vacation.
Starring: Alexander Skarsgård, Mia Goth, Cleopatra Coleman, Thomas Kretschmann
Directed By: Brandon Cronenberg
MISSING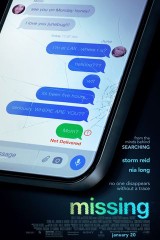 Critics Consensus: Missing can strain credulity in its efforts to keep the audience guessing, but a fast pace and relatable fears keep this twisty techno-thriller from completely losing its way.
Synopsis: When her mother (Nia Long) disappears while on vacation in Colombia with her new boyfriend, June's (Storm Reid).
Starring: Storm Reid, Joaquim de Almeida, Ken Leung, Amy Landecker
Directed By: Will Merrick, Nicholas D. Johnson